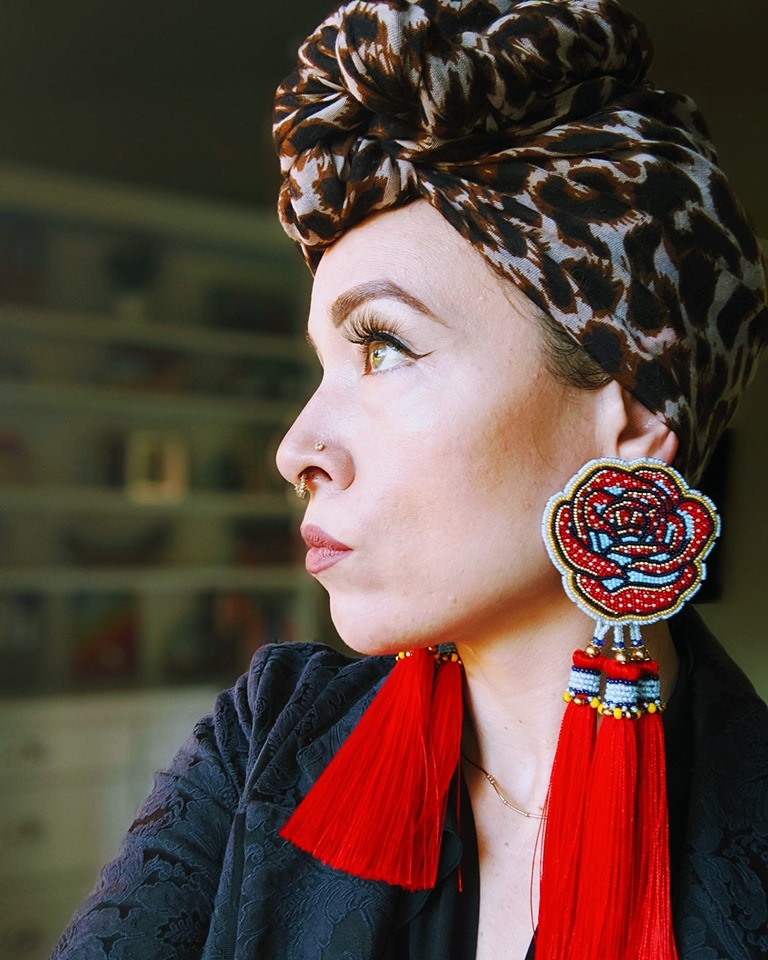 Creative Resident Talk
Join us for a special artist talk by the Martin House's creative resident Jessica Mehta. A native of the occupied land of what is often referred to today as Oregon and a citizen of the Cherokee Nation, Mehta will take inspiration from Wright's architecture and revert it back to an Indigenous creation.
An accomplished artist and poet, her project is titled 'The Indigenous Influence on Wright's Prairie School Through Poetics.' The work done during the residency will culminate in a chapbook that focuses on what "home" means and how our ideas of shelter/housing have progressed throughout the years – often with an Indigenous perspective.
Jessica Mehta has received several writer-in-residencies around the world which were pivotal in supporting the creation of 15 books during her career, such as the Hosking Houses Trust residency with an appointment at The Shakespeare Birthplace (Stratford-Upon-Avon, UK) and the Acequia Madre House post (located on the occupied lands typically called "Santa Fe, New Mexico" today). Jessica's books have received myriad accolades such as the Cultural Awareness Book of the Year (2021) award from the Human Relations Indie Book Awards for The Wrong Kind of Indian and the 2021 American Book Fest gold award in Urban Poetry for Selected Poems: 2000–2020.
Seating is limited and pre-registration is required.
Information & Registration