We invite you to experience Frank Lloyd Wright's Martin House, the architect's quintessential Prairie house and one of the great achievements of his career.

A Martin House experience is the perfect gift for the extraordinary moms in your life. Take advantage of drastically-reduced rates for private tours all month long, and moms receive a free gift and a store discount.
Learn More

A premier heritage destination in New York's network of historic sites, Martin House was designed as the home for Buffalo executive Darwin D. Martin. Today, this National Historic Landmark stands as a compelling symbol of civic identity and cultural pride.
Our History
School Programs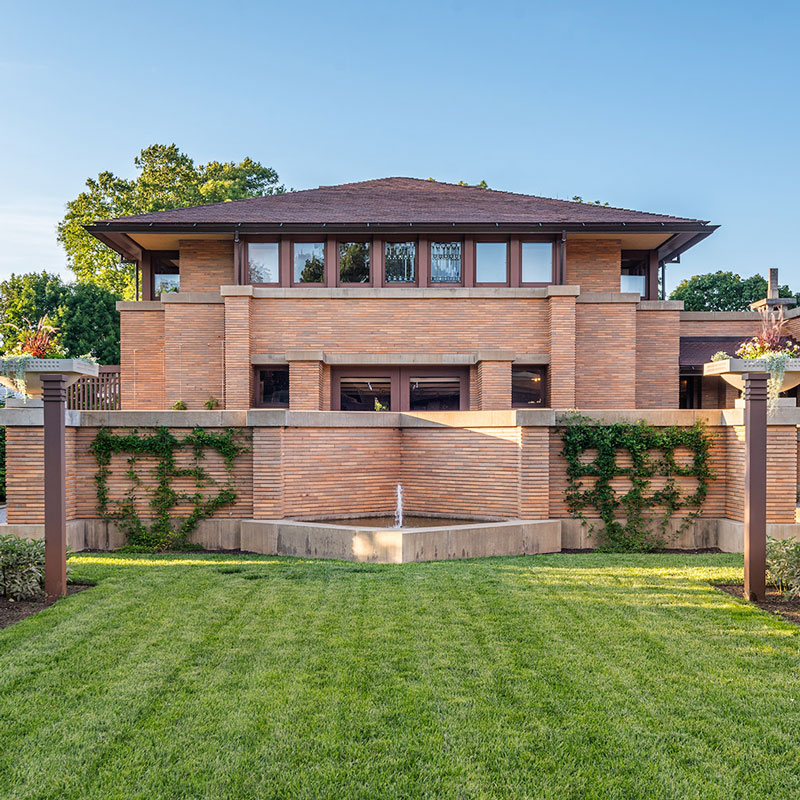 Step inside Martin House with our new virtual reality 3D experience. Discover informative videos along your journey to prepare you for your upcoming visit.
Start the Tour
Student Programs

There are many ways to support the Martin House – become a member, attend a fundraiser, support an education program, shop in our store, or fund an art glass window. No matter how you give, you are advancing our mission to preserve, interpret, promote, and sustain the Martin House for future generations. Thank you.
Learn more about the many levels of membership and exciting benefits, including free tours.
Learn More